At Gold Coast Private Hospital we take pride in being involved in the birth of your baby. We are continually praised and complimented on the outstanding midwifery care that we provide. Our highly skilled team of midwives, obstetricians and paediatricians work closely with parents to ensure the safest and best start in life for their babies.
---
Obstetricians and Gynaecologists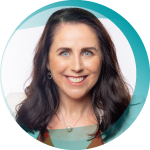 Dr Tina Fleming
Fertility Specialist, Obstetrician & Gynaecologist
Dr Tina Fleming is an experienced clinician, with additional subspecialty training in minimally invasive gynaecology and a Masters in Reproductive Medicine. She specialises in the management of endometriosis and pelvic pain, fertility and conception issues and complex gynaecological surgeries.
---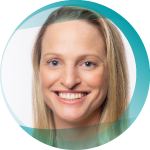 Dr Bridget Gilsenan
Obstetrician & Gynaecologist
Dr Bridget Gilsenan provides a high standard of compassionate care in all aspects or pregnancy and gynaecology. She has a special interest in colposcopy, minimally invasive surgery and paediatric and adolescent gynaecology.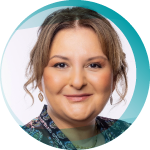 Dr Adriana Olog
Maternal Fetal Medicine Specialist, Obstetrician & Gynaecologist
Dr Olog specialises in managing high risk and complex pregnancy, tertiary level pregnancy ultrasound diagnosis, intervention and management of complex fetal conditions as well as pre-pregnancy counselling and perinatal loss care. She offers genetic counselling as well as invasive procedures and management of abnormal genetic results, management of risk of preterm birth and performs cervical cerclage.
---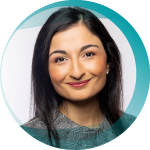 Dr Yasmin Pilgrim
Obstetrician & Gynaecologist
Dr Pilgrim is a highly credentialed obstetrician and gynaecologist offering personalised and comprehensive care to all women. As a mother of two, she is passionate about helping women through their pregnancy journey with a fresh and contemporary perspective on best practice in pregnancy care. Dr Pilgrim provides a full range of gynaecological and obstetric services with a special interest in normal, high-risk and complex pregnancies, treatment for cervical and vulval abnormalities and management for abnormal uterine bleeding in all ages including adolescents.
---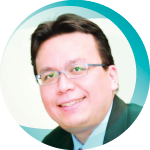 Dr Erlich Sem
Obstetrician, Gynaecologist,
Laparoscopic & Robotic Surgeon
Dr. Erlich Sem is an experienced obstetrician & gynaecologist. He has over 20 years involvement in management of high-risk pregnancy, gynaecological conditions and complicated gynaecological surgery. His special interest is in complex minimally invasive (key holes) procedures including surgical treatment of severe endometriosis, removal of fibroids, ovarian cysts and minimally invasive hysterectomy, either laparoscopic or robotic.
---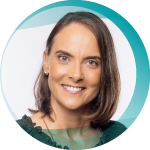 Dr Tania Widmer
Fertility Specialist,
Obstetrician & Gynaecologist
Dr Tania Widmer's special interests include fertility, normal and high risk pregnancy, treatment of abnormal uterine bleeding, endometriosis and Polycystic Ovarian Syndrome. She performs a full range of gynaecological procedures including colposcopy, laparoscopic and vaginal surgery, investigations for infertility and assisted reproduction including IVF if required.
---
At Gold Coast Private Maternity we're also proud to work with Dr Alwyn Dunn, Dr Suhad Hassan, Dr Nelson Gonzalez and Dr Catherine Mills who are all specialist Obstetricians.
---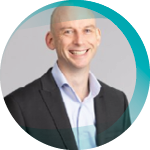 Dr Scott Blundell
Paediatrician
Expertise and special interests:
Advanced Paediatric Life Support (Instructor)
Endocrine disorders
Renal conditions
Neurological conditions
Neonatology
All aspects of general paediatrics
---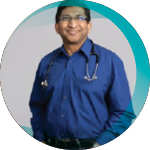 Dr Syed Fasihullah
Paediatrician
Expertise and special interests:
Accredited in Advanced Paediatric Life Support (Instructor)
Medical education
Epilepsy (member of the Queensland Epilepsy Network)
Child development and behaviour
Neonatology
General Paediatrics
---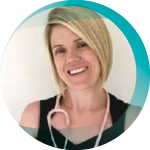 Dr Victoria Matheson
Paediatrician & Emergency Specialist
Expertise and areas of interest:
All areas of General paediatrics
Advanced Paediatric life support (Instructor)
Acutely unwell children
Newborn babies, including premature babies
Feeding issues
Diabetes and pump management
Obesity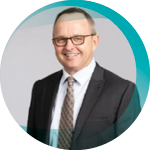 Dr Glenn Harte
Paediatrician
Expertise and special interests:
Diabetes and other endocrine disorders
Advanced insulin pump management
Neurological and developmental problems
Asthma
All other general paediatric problems
---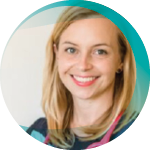 Dr Carla Morley
Paediatrician
---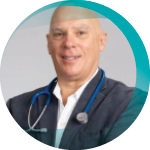 Prof David Pincus
Paediatrician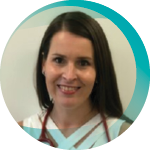 Dr Olivia Starowicz
Paediatrician
---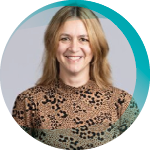 Dr Catherine Stewart
Paediatrician
Expertise and areas of special interest:
Immunology and allergy
Feeding issues
Gastroenterology
All other aspects of general paediatrics
---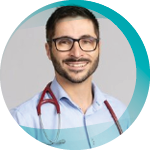 Dr Dylan Wilson
Paediatrician
Expertise and areas of interest:
Accredited in Advanced Paediatric Life Support
Renal conditions
Metabolic diseases
Cardiac disorders
Neonatology (newborn babies)
All aspects of general paediatrics
---
Obstetric Support Services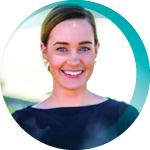 Sharnie Dwyer
Dietician
With her holistic approach, Sharnie is one of the leading Gold Coast dietitians with a special interest in gastrointestinal and women's health. Focussing on diet and lifestyle, Sharnie is a vital member of the Grace team for treating endometriosis, Polycystic Ovarian Syndrome (PCOS), fertility, gastrointestinal issues, diabetes during pregnancy, prenatal and post-natal nutrition, weight management and hormone balancing.
---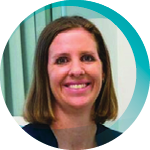 Rebecca Lackie
APA Titled Continence & Women's Health Physiotherapist
With almost 20 years experience in women's health physiotherapy, Rebecca's interests include incontinence, pelvic floor dysfunction, pregnancy and post-natal physiotherapy. She was award ed the APA Title of Continence and Women's Health Physiotherapist by the Australian Physiotherapy Association in 2020.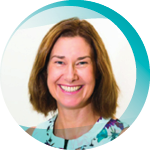 Debra Miller
Women's Health Physiotherapist
Debra graduated from Griffith University in 2007 with a Master Degree in Physiotherapy and a Bachelor of Exercise Science. She has a special interest in women's health and has completed extra studies in the areas of chronic pelvic pain, management of pelvic organ prolapse, incontinence and perinatal physiotherapy.
---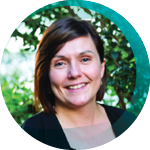 Dr Kate Murphy
Clinical Psychologist
Dr Kate Murphy of Serene Health is a Consultant Psychiatrist with qualifications and experience in the field of general adult psychiatry and special interest areas of perinatal mental health, eating disorders and youth mental health. Dr Murphy has a collaborative and patient centred approach and she is keen to develop strong links with the primary care networks on the Gold Coast to achieve the best mental health outcomes for the population.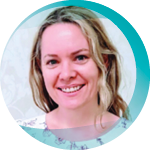 Dr Karen White
Clinical Psychologist
With 20 years experience, Karen is a clinical psychologist who is passionate about supporting women to live their best lives. Warm and nurturing, Karen has extensive experience working with women in the areas of emotional and general well-being, fertility, trauma, parenting adjustment, relationship difficulties, sexuality and sexual function.
---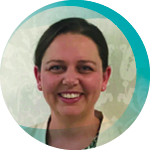 Dr Jane Tellam
Obstetric Physician & Endocrinologist
Dr Tellam is passionate about managing women with medical conditions in pregnancy. An experienced specialist, she has a particular interest in preconception care, haematology in pregnancy and all endocrine conditions. She is a published author in Medical journals and co-authored a chapter in the internationally acclaimed text book Global Library of Women's Medicine.