Year of the Nurse and Midwife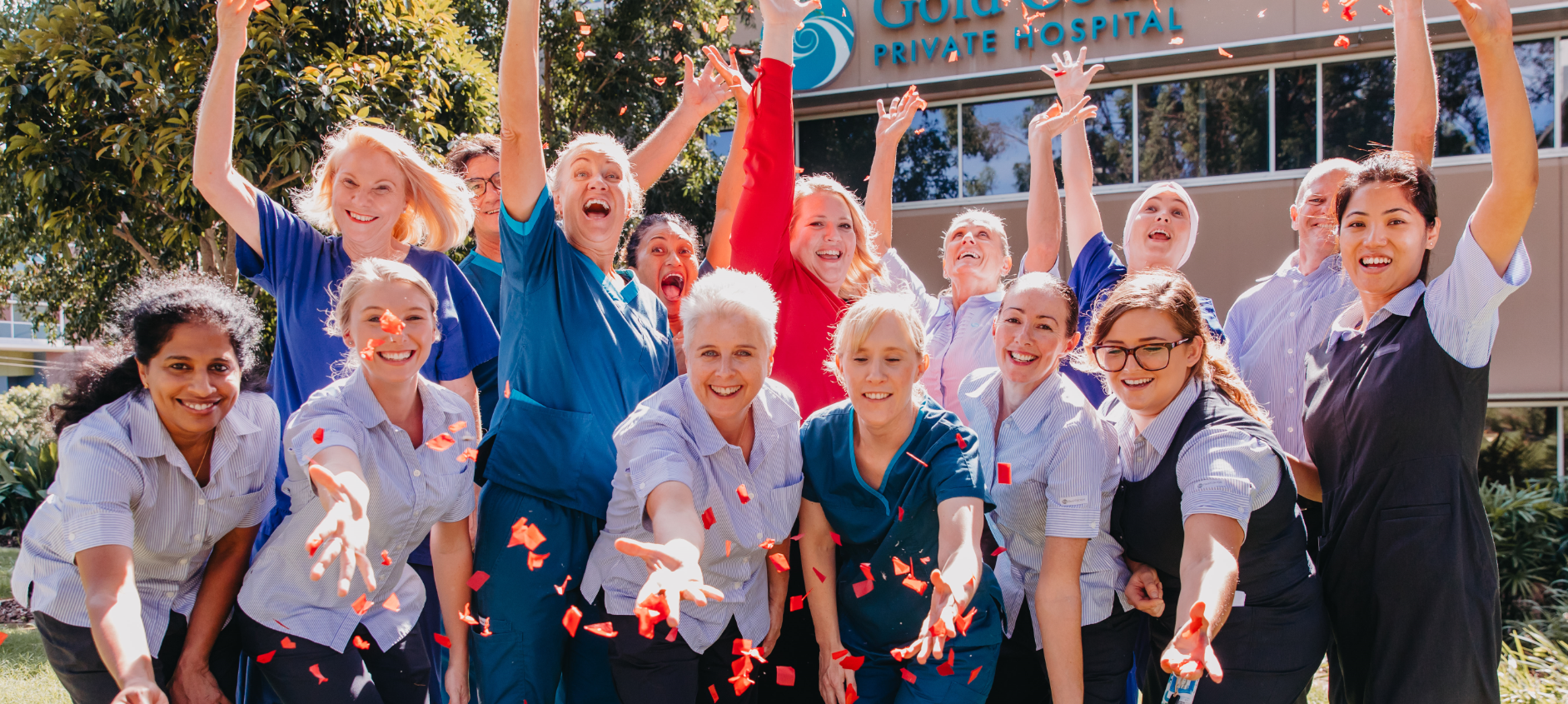 The World Health Organisation (WHO) has named 2020 'Year of the Nurse and Midwife', encouraging a 12-month effort to celebrate the work of nurses and midwives, highlight the challenging conditions they often face, and advocate for increased investments in the nursing and midwifery workforce.
According to WHO, nine million more nurses and midwives are needed across the world if we are to achieve universal health coverage by 2030.
Gold Coast Private is helping to spread the message by putting some of our valued nurses and midwives in the spotlight to remind the community of the vital role nurses and midwives play in providing health services.
Director of nursing Debra Billington said the year-long celebration was a great opportunity to recognise the nurses of yesterday, today and tomorrow.
"This gives us an opportunity to pay tribute to our former nurses and midwives whose contribution helped bring us to where we are today; to celebrate with pride the dedication and ambitions of our current nurses and midwives; and to look to the future as we educate and nurture the nurses of tomorrow," she said.
"Our dedicated team of nurses and midwives is the beating heart of our hospital – consistently providing exceptional patient care and quality clinical outcomes.
"While we are always grateful for their service, we're only too happy to commemorate Year of the Nurse and Midwife by saying an extra big thank you to all the nursing community."
The WHO commemoration marks 200 years since Florence Nightingale, the founder of contemporary nursing, was born.
"Florence Nightingale is arguably history's most famous nurse," said Ms Billington.
"We reflect on the way in which Florence's selfless acts continue to resonate with nurses across the globe, and are grateful to our team for carrying on her legacy with compassion, commitment and excellence."
Keep an eye out on Gold Coast Private's Facebook and Instagram pages for the 'Exceptional Nurse or Midwife Profiles'.