Strides made in treatment of ankle arthritis
Dr Danielle Wadley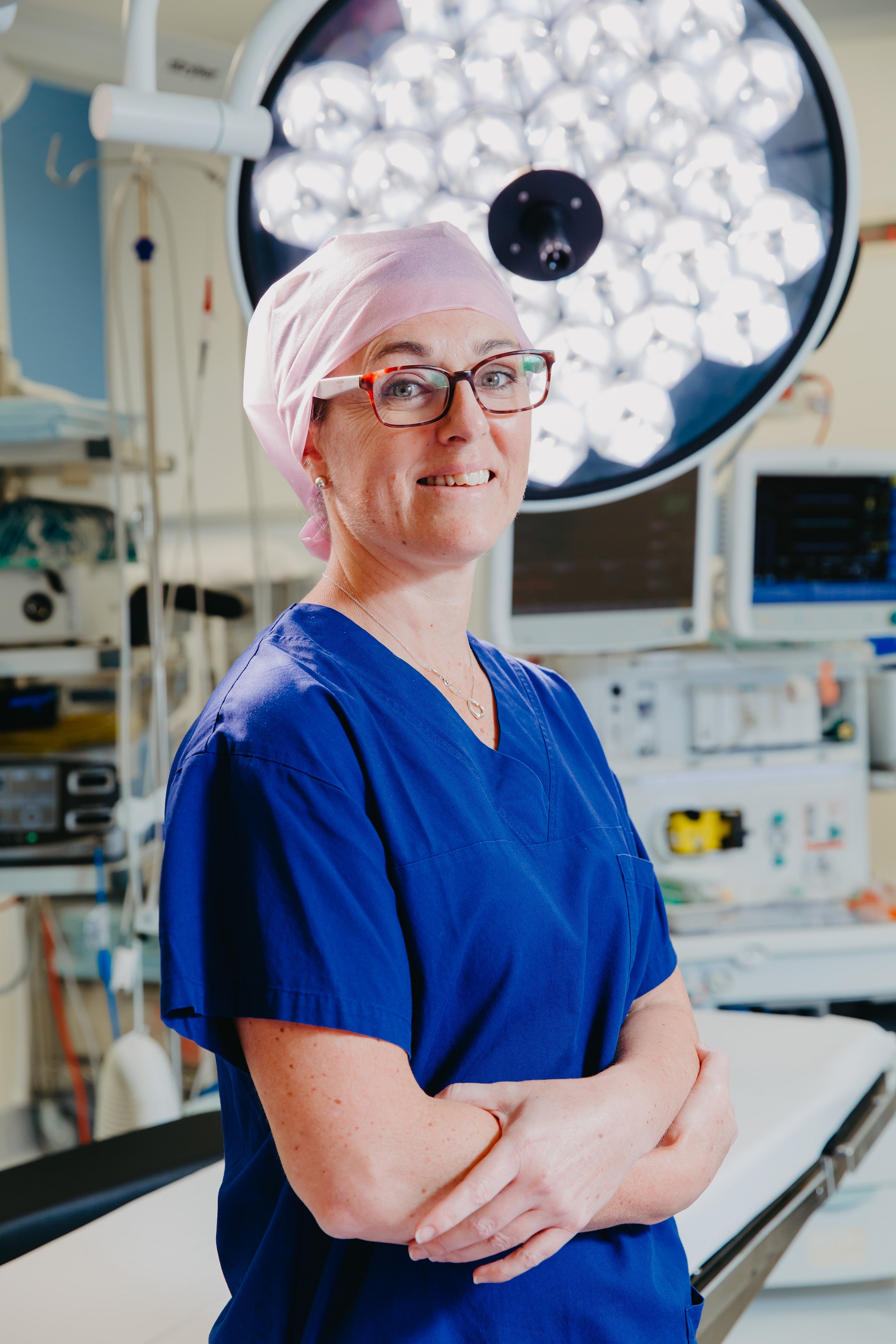 Treatment for ankle arthritis has taken a step forward, with improved outcomes for joint replacement surgery instead of traditional fusion procedures, according to orthopaedic surgeon Danielle Wadley.
Dr Wadley said while other orthopaedic procedures, such as hip and knee replacement surgery, had shown successful outcomes for many years, the complexity of the ankle joint required a different approach.
She said recent results were promising, with newer designs, improved techniques and understanding the importance of the foot position and careful soft tissue balancing.
"Ankle arthritis has significant morbidity. The resulting pain and stiffness has, up until more recently, been poorly understood," she said.
Dr Wadley said the ankle joint could lose its cartilage covering usually following injury, but also after infection, wear and tear or related to systemic disease such as rheumatoid arthritis
She said there were several conservative methods of treatment that should be exhausted before surgery is considered.
"Restricting high impact and pain provoking activities combined with supportive footwear and using an ankle brace should be tried before considering surgery," she said.
"Once the pain can no longer be controlled this way or with over-the-counter medications, surgery is usually the next step.
"When non-surgical pain management failed, we would traditionally consider fusion as the surgical option, as a pain relieving procedure.
"With emerging techniques we are now seeing lower failure rates and improved longevity of the prosthesis.
"Ankle replacement has the advantage of improved gait pattern. It is important to note that replacement surgery is primarily for pain relief, and although is not necessarily going to improve range of motion, it aims to retain some degree of range of motion. "
Advances include more revision options available when patients undergo a replacement, which is important in joint replacement surgery.
"The procedure usually takes several hours, patients stay in hospital about three nights and will generally be on crutches or knee scooter for two weeks," she said.
"The wound is reviewed and if progressing well, the patient may commence weight bearing in a boot, initially when standing only.
"The transition from boot to shoe may commence at six weeks, with ongoing outpatient rehabilitation. Occasionally patients may require inpatient rehabilitation.
"Patients can usually return to light normal activities after approximately 8 to 12 weeks."
In addition to ankle replacements, Dr Wadley also offers minimally invasive bunion surgery.
For more information please contact:
Dr Danielle Wadley
Spine Centre
Level 1
151 Smith Street
Southport QLD 4215
P: 1300 105 464
F: 07 5641 7886
W: www.salusfootsurgeon.com.au
E: info@salusfootsurgeon.com.au