Q&A with Denise Hartley, Director of Nursing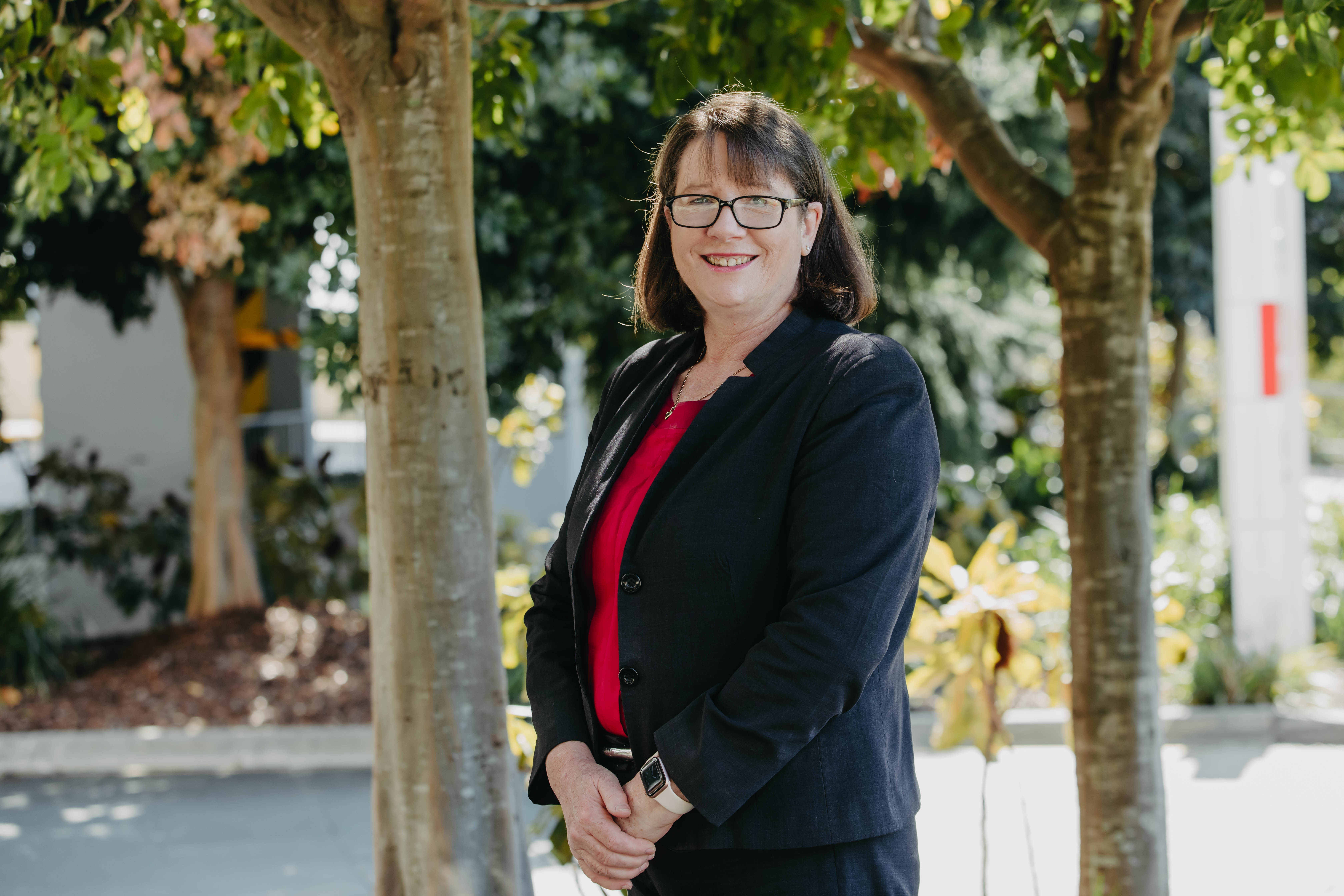 We recently spoke with our newly appointed Director of Nursing, Denise Hartley – who has over 25 years of clinical experience, working on the floor in most specialties right up into senior executive roles. Here's what she had to say:

Why have you chosen to come to Gold Coast Private?
Gold Coast Private Hospital has always had an excellent standing in the community and is well known for its caring staff and "family" culture.
When the Director of Nursing position was advertised, it captured my interest and I took the opportunity to look more into the company and Gold Coast Private Hospital. Plans for development in all areas were evident and I was very excited by the opportunity to be involved in the challenges of growing and constantly improving services and the facility.
I was also keen to work with Kimberley Pierce who I knew as a well-respected and dynamic General Manager with a high level of business acumen and clinical knowledge.

Tell us a bit about your background?
I have worked at a grassroots level as a Registered Nurse and Midwife for over 25 years and while the majority of my clinical experience has been in all areas of Maternity and Obstetrics, including Special Care Nursery, ward, theatre and birthing suites. I have also had significant clinical experience in several other specialties including – General Surgery, Neurosurgery, Haematology, Operating Theatre, E.D., Paediatrics, General Medical and Mental Health.
In management I have held both senior management and executive as Assistant Director of Clinical Services and then Director of Clinical Services in the private sector for the 12 years; and spent the other half of my career in the public sector, largely in South Australia.
I have also worked in a country hospital for three years, which provided invaluable experience across a wide variety of specialties including emergency care; and I have post-graduate university qualifications in Child Health and in Business Administration.

What drew you to the role of Director of Nursing?
My passion for nursing and for providing the best clinical care for our patients.
As Director of Nursing, I have the opportunity to influence the care that our patients receive, how they are treated, and how they and their families are respected. I strongly believe in a workplace that is ethical; where staff feel valued, challenged, and treat each other with care and respect. By being in a leadership position, I can help to ensure these values are encompassed each and every day.

What do you want staff and patients to know about you?
I am passionate about getting the best out of our staff, challenging them to be the best they possibly can be. I also want our patients receiving the best possible care from our multidisciplinary clinical staff and from our support staff.
I strongly believe that everyone is an equally important member of our team, and that through effective teamwork, we can provide the great service that we do.

What have you learnt in your first thirty days as Director of Nursing at Gold Coast Private?
I have been extremely impressed with the processes and practices in place and the level of commitment, across the board, at Gold Coast Private Hospital.
I have observed an extremely rigorous Clinical Governance and Quality program ensuring accountability and best clinical practice.
There is also a high level of commitment, business acumen and involvement in extra projects and activities by our middle and senior managers.
I have also noticed the clinical expertise and loyalty of our accredited doctors and a caring team of clinical and support staff looking after our patients and our hospital.

What are you looking forward to now that you are settled into the role?
Getting to know more of our staff and doctors, being there for them to in whatever way they need so they can do their job of caring for our patients to the best of their ability, ensuring the best possible outcome for our patients.

Where do you see Gold Coast Private now and in five years?
I see Gold Coast Private well-positioned as a leader in delivering excellent care in the private health sector. I see us building on our strengths, further growing our business, establishing our centres of excellence, and having a greater involvement in education, research and clinical trials.

What are some of the hospital's strengths and how can we improve?
The strengths lie in the calibre of our staff and doctors, the facility and environment, our business development and marketing team, the high level of organisation evident in all areas of the business, and the quality processes and practices.
An important focus for me is always ensuring rigorous discussion and independent review of clinical cases, as this provides an opportunity for ongoing improvement, which is critical in providing best clinical practice and outcomes for our patients.

What is the hospital's biggest asset?
Definitely its staff. There is a real level of teamwork and care for each other that is very evident.

Tell us something of your private life?
I am married with two grown children, one grandson and another on the way (very exciting)! I love going for walks and we feel very fortunate to live in such a beautiful place in the world with such diverse natural background providing excellent walks and areas to explore.

We are very pleased to welcome Denise to the Gold Coast Private family along with the wealth of experience and personable care that she has to offer!