Cervical disc replacement can be answer to pain in the neck
By Dr Laurence McEntee, Othopaedic Spinal Surgeon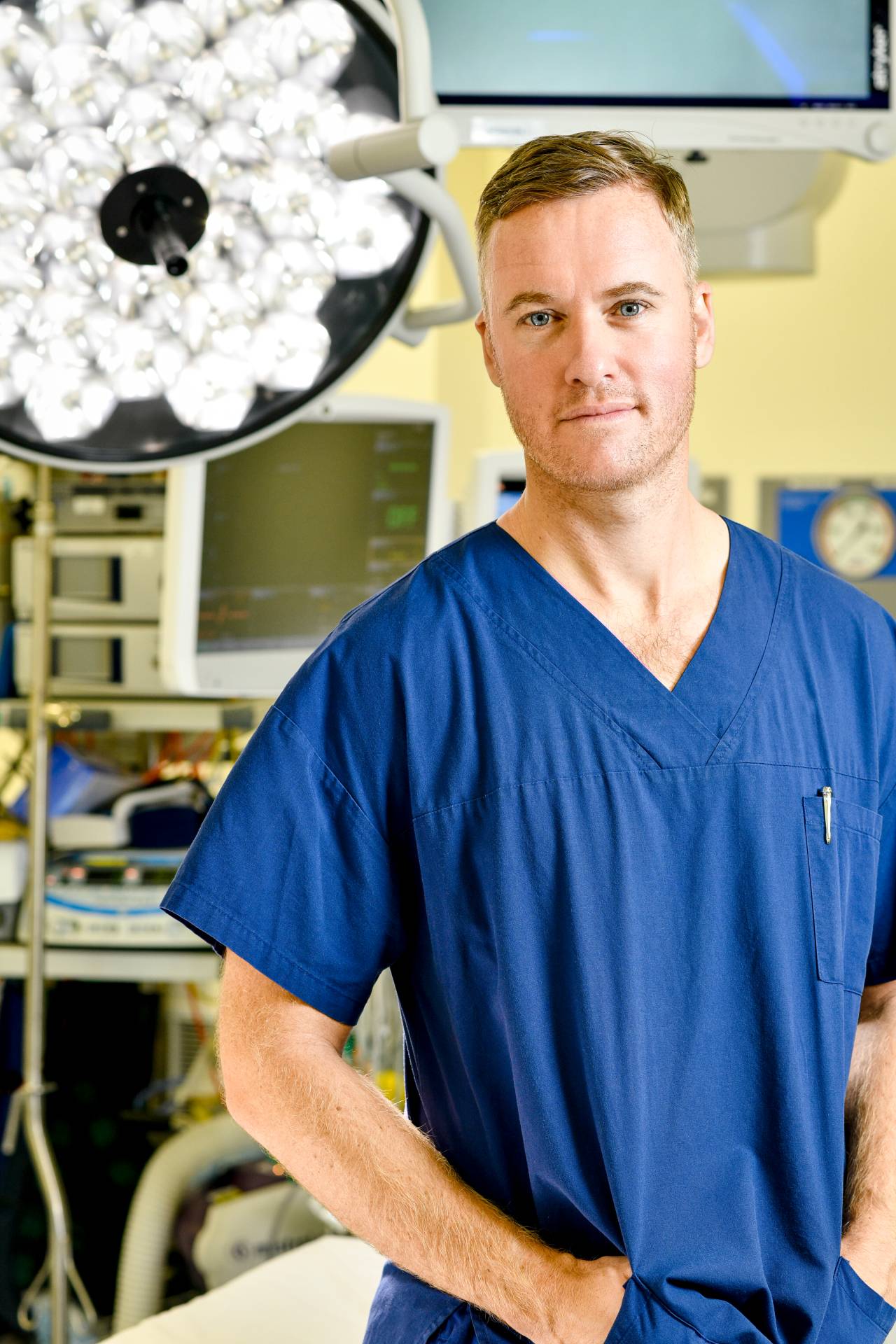 Cervical disc replacement can be life changing for those suffering relentless and ongoing pain from a pinched nerve in the neck.
Yet Gold Coast Private orthopaedic spinal surgeon Laurence McEntee said while neck and arm pain were common and cervical disc replacements yielded good outcomes, only a small percentage of patients referred to him are operated on.
"Most of the time GPs refer to me for an opinion and in the majority of cases patients don't require surgery," said Dr McEntee.
"Instead, I give advice and reassurance that non-operative care through physiotherapy or nerve steroid injections should lead to resolution of symptoms.
"If the pain hasn't settled in three months using conservative methods, or if the patient gets marked weakness or muscle wasting, I would look at surgical disc replacement."
Dr McEntee, who specialises in spinal disc replacement surgery and is an Assistant Professor at Bond University, said cervical disc replacement had many benefits over traditional fusion methods, which often led to unwanted future operations.
"Fusion puts more stress on the levels above and below the fused disc so the chances of needing to operate on those adjoining discs in the future are higher," he said.
"The ability to replace the disc, rather than fuse it, also means you don't lose movement in the neck which helps patients get back to normal sport and activities.
"Cervical disc replacement also allows for a quicker recovery as there is no need to wait for something to fuse; and it also eliminates the risk of it not fusing."
Cervical disc replacement involves removing a damaged or degenerated cervical disc and replacing it with an artificial disc device.
Dr McEntee said the procedure was generally suitable for younger to middle-aged patients who presented with predominately arm pain due to a pinched nerve at one-two levels of their neck.
"This pain is usually from wear and tear or they may have had an injury but often there's no clear history of an accident," he said.
"For single-level cervical disc replacement there is usually a one to two night hospital stay.
"Pain from the procedure is usually limited and improves markedly within two to three days.
"Nerve symptoms such as pain, numbness and weakness are often dramatically improved within hours of the surgery.
"After discharge, patients will require physiotherapy rehabilitation for three months, after which time they return to normal activities, including sport.
"The procedure has no specific age cut-off but if the disc is really collapsed down, or if the patient has arthritis in the facet joints, they wouldn't be suitable for a disc replacement and a fusion is a better option."
Dr McEntee also performs multi-level disc replacements, however in Australia this procedure is currently only available for WorkCover patients.