New Mums treated to silver service at
Gold Coast Private Maternity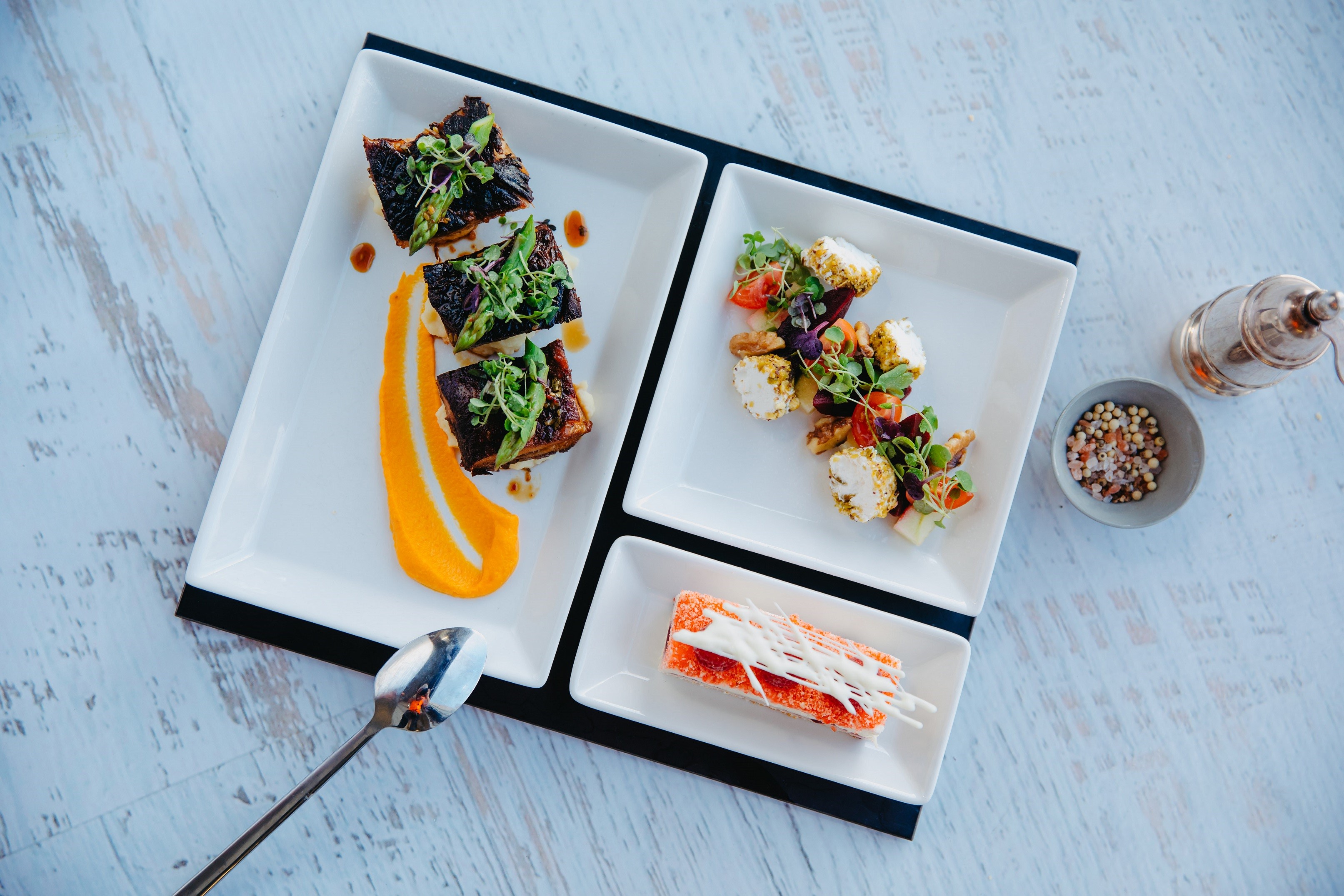 Image: Maternity Celebration Dinner
New mothers will be given the 'silver service' treatment at the Gold Coast's newest private maternity ward with a celebratory, three-course dinner during their hospital stay.
New parents will enjoy a five-star dining experience at Gold Coast Private as they're served a restaurant-quality meal while staff help with the care of their newborn.
The menu is designed by Gold Coast Private's executive chef John O'Shea who spent 20 years in kitchens of luxury resorts including two years as executive chef of the five-star Sofitel in Broadbeach.
Chef O'Shea said the special dinner would be a well-deserved treat.
"We wanted to offer new mums something extra special to celebrate the arrival of their baby and a chance to relax and reflect with their partner or support person on this life changing event," he said.
"It is such an exciting time for parents and we want to make the entire experience a positive and memorable one - from the care provided by nursing staff and doctors, to the brand new facilities, and the food and beverages served during their stay.
"Parents can choose which night they enjoy their dinner as well as the menu, with choices offered for each course including smoked salmon tartare with avocado mouse, confit duck with pommes puree, and lemon meringue cheesecake with chocolate soil and sugar coated petals.
"At Gold Coast Private, we are creating a new concept by serving restaurant quality food to patients, and in doing so we are succeeding in defying the age-old perception of hospital food."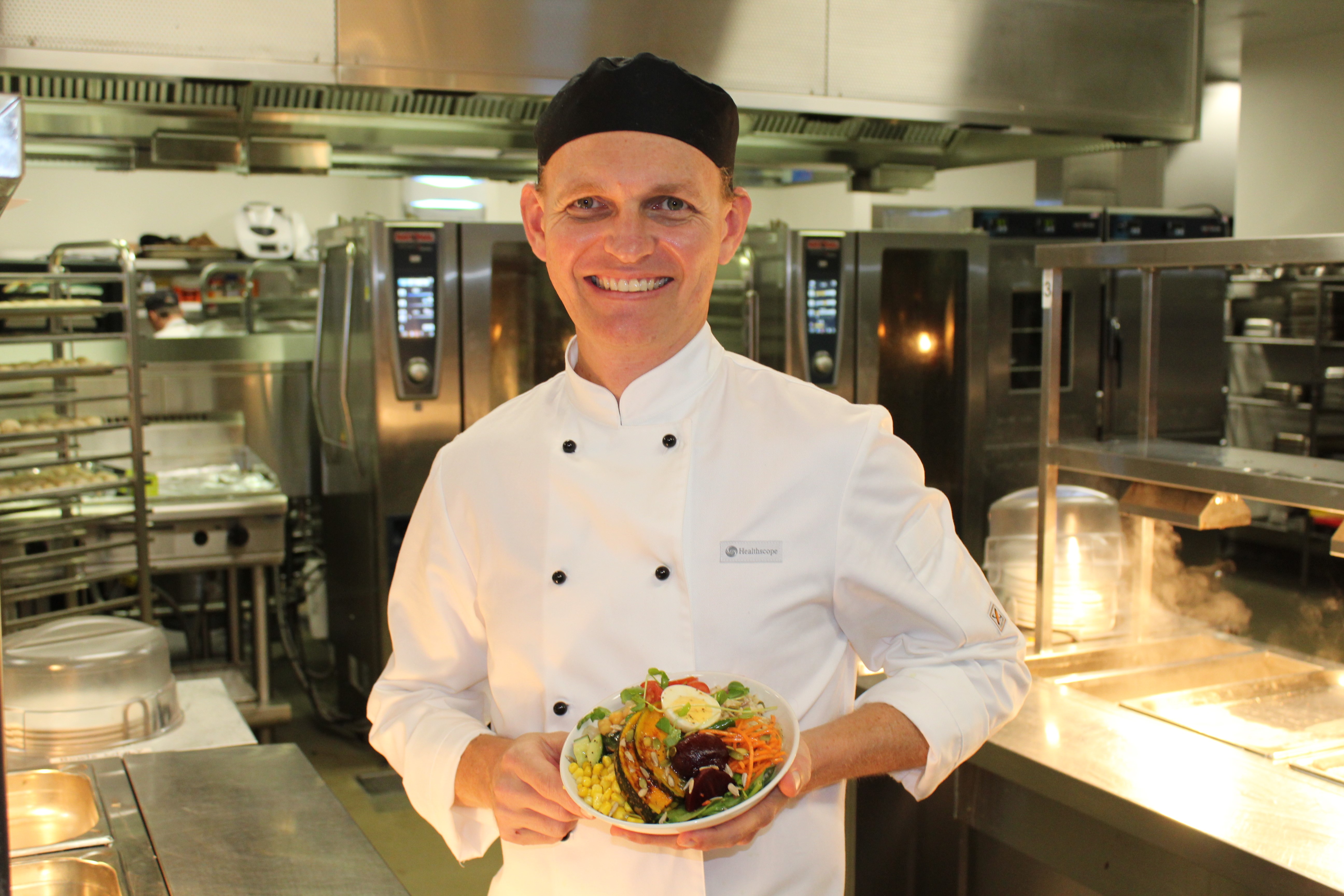 Image: Executive Chef John O'Shea
Chef O'Shea said in his current role as executive chef and hotel services manager, his focus had been on elevating the patient experience at Allamanda in preparation for the move to the Gold Coast Private.
He said over the last three years he had worked to raise the standard of food and service across the board, to be on par with a five-star resort.
"Gone are the days of the cafeteria assembly line serving overcooked meat and veg and cups of jelly," he said.
"I have worked closely with back-of-house and kitchen staff over the past few years, motivating them to take pride in their work and to approach their cooking and service as if they were in a luxury resort instead of a hospital.
"I have also spent time working with a selection of five-star hotels to learn their methods and practices so we can recreate the 'guest experience' within the hospital."
Chef O'Shea said the menu for the new hospital had been carefully developed in collaboration with dietitians to create visually appealing dishes that are also tasty, healthy and well balanced.
"It is a whole new approach to patient experience on the Gold Coast," he said.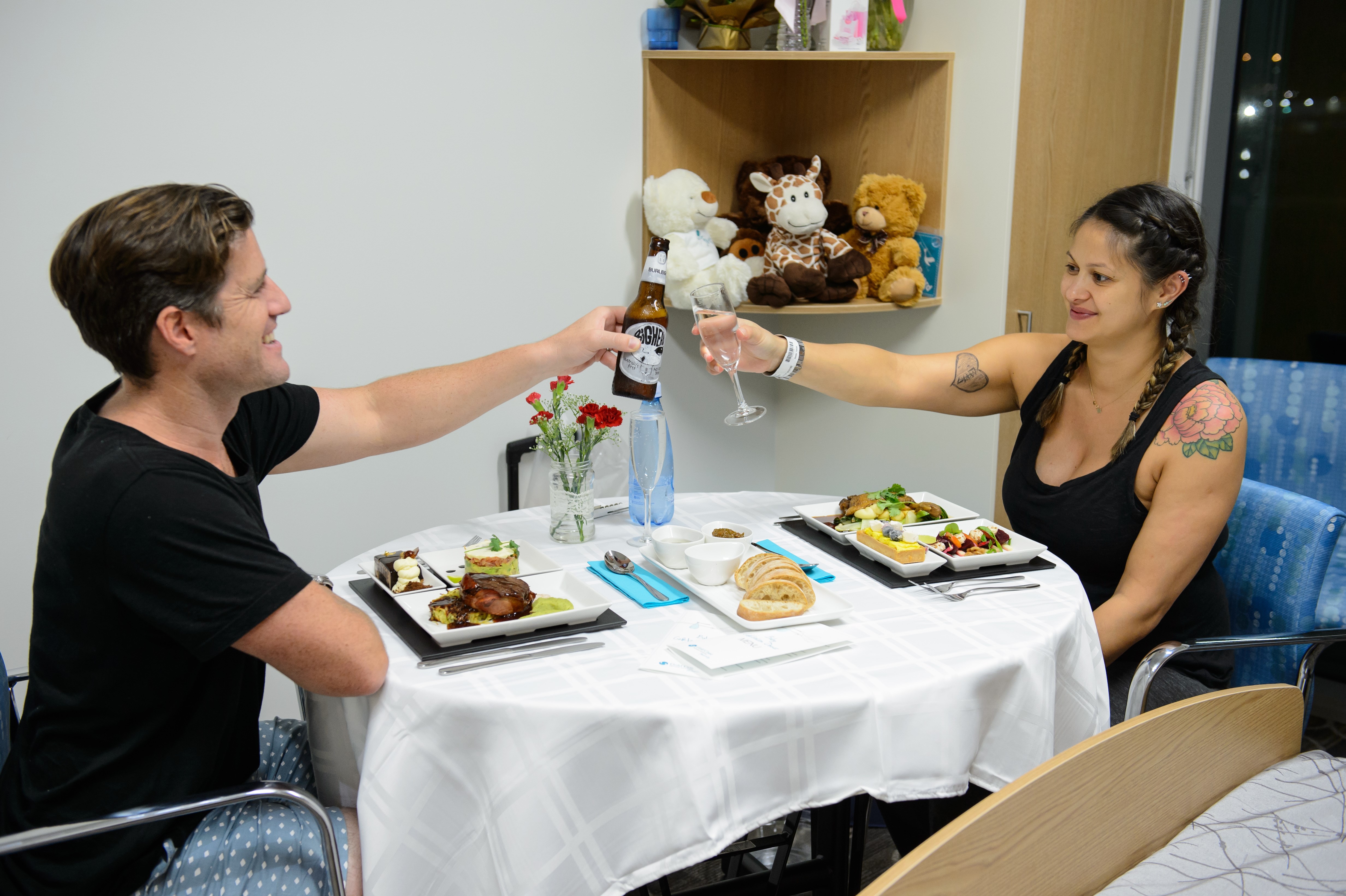 Image: New parents, Hamish and Bianca Hunter, enjoying their three-course celebration dinner
Gold Coast Private Maternity nurse unit manager Judy Ross said the new menu concept was especially exciting for mothers, who had access to an 'on-demand' menu, as eating well and nourishing the body was important when recovering from childbirth.
"Your postpartum body needs fuel to recover and to sustain the energy required to keep up with the demands of motherhood," she said.
"Re-fuelling the body with nutritious food is imperative in order to fight postpartum fatigue, but also to ensure that mothers who are breastfeeding are consuming adequate calories for milk production.
"For new mums, being able to enjoy a delicious meal with your partner or support person is a great way to ensure you're getting a healthy boost of energy in a relaxed and comfortable environment."
Click here for more information on our maternity services.