HOSPITAL SERVES UP ACAI TO NEW MUMS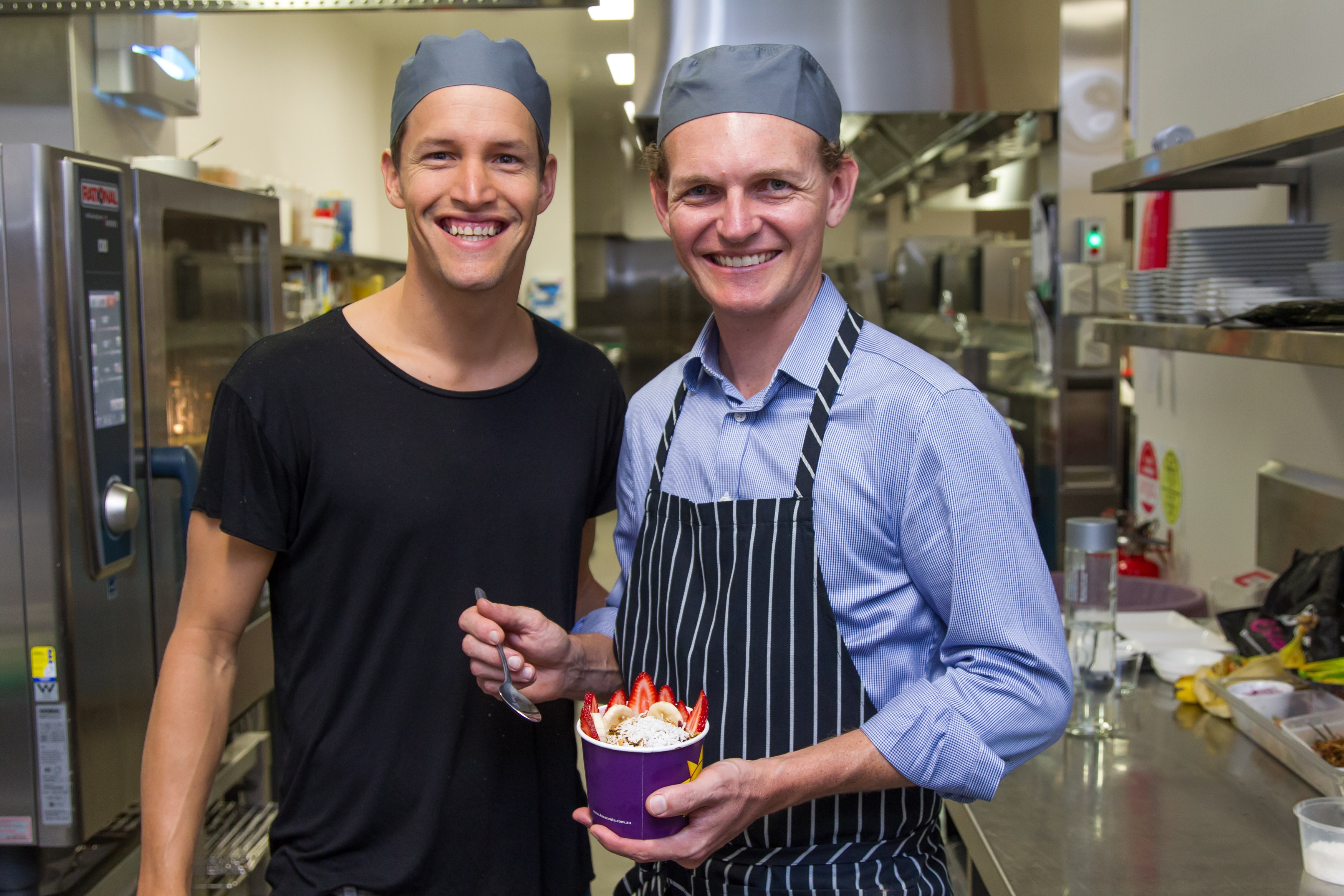 Image: Amazonia Group Dwayne Martens with Gold Coast Private Executive Chef John O'Shea
The purple Brazilian berries that have become a staple in cafes, juice bars and health food stores across the country are now being served to new Mums and Dads at Gold Coast Private Maternity.
In an Australian first, Gold Coast Private has debuted the not-so-humble berry on its maternity menu, with Acai bowls making guest appearances at the ward's morning and afternoon 'high tea education sessions'.
The hospital has partnered with Amazonia Group - the country's largest distributor of Acai berries, to bring the popular superfood to maternity patients as it continues to pioneer preventative healthcare and the age-old perception of hospital food.
Amazonia Group founder, Dwayne Martens commended the hospital in taking a leap into the wholefood industry.
"It has always been a personal dream of mine to see our products in hospitals - because often, that's where people need some extra nutrition in addition to their treatment or stay," said Martens.
"To be working in partnership with the Gold Coast's premier private hospital and serving our Certified Organic Acai berries to the mums in its maternity ward is nothing short of phenomenal and a remarkable step in Australia's health and medical industry."
The menu at Gold Coast Private is overseen by the hospital's executive chef, John O'Shea, who spent 20 years in kitchens of luxury resorts and five-star hotels before entering into the medical industry to pursue a passion in assisting hospital patients 'from their plates'.
"We want to give patients a guest experience while ensuring they are provided with healthy, nutritious food that is also visually appealing ," said O'Shea.
"Acai berries are known to boast over 50 nutrients and contain more antioxidants than blueberries.
We blend the organic berries with pure coconut water and banana, topped with vibrant fresh fruit and our house-made museli, so they are both healthy and beautiful.
"We've introduced them to the maternity ward's high tea education sessions on selected days where we set up a live cooking demonstration and make the bowls to suit individual tastes. The Mums are loving them."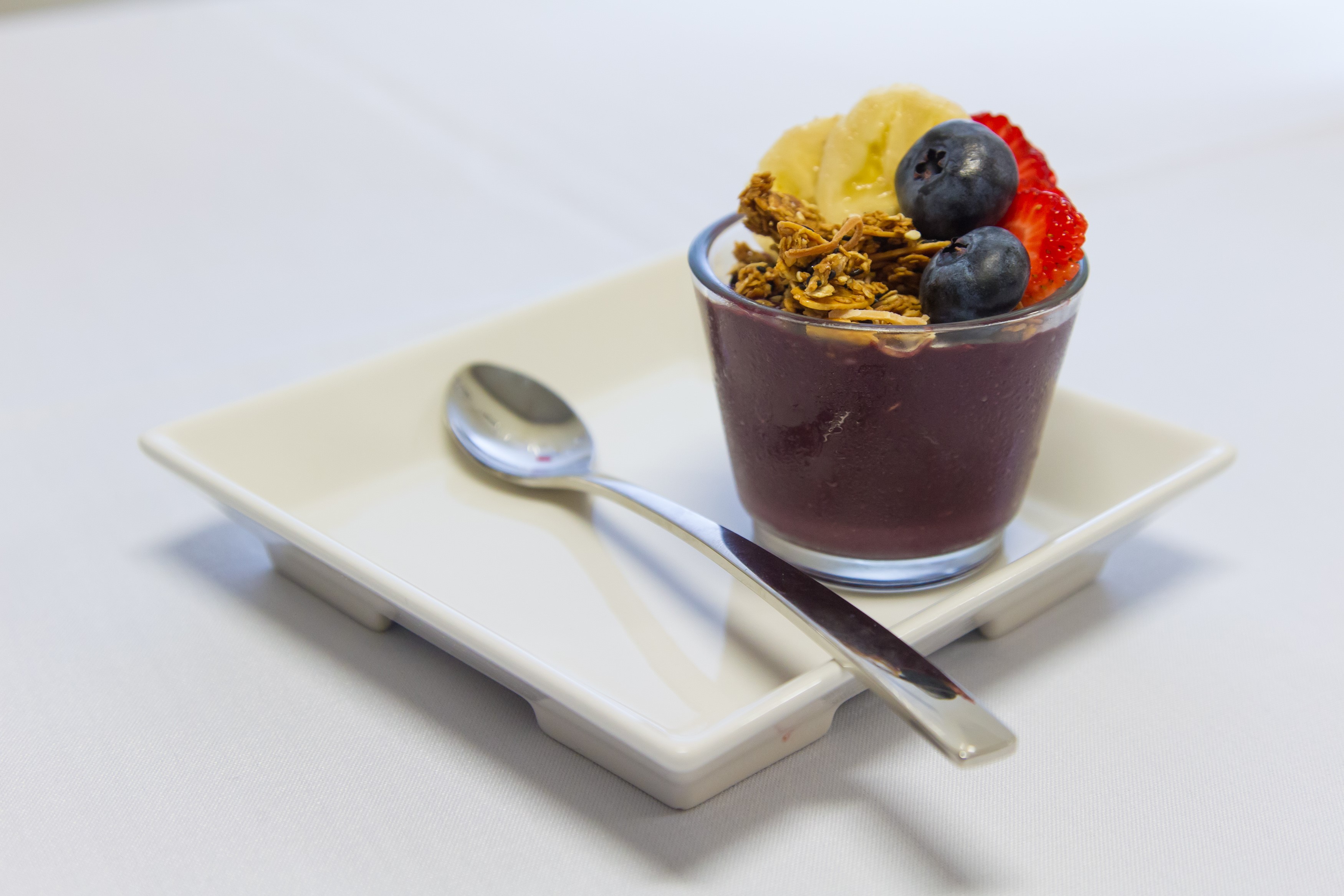 Image: Acai bowls are now being served to Mums and Dads in Gold Coast Private Maternity
Gold Coast Private Hospital senior dietitian, Fiona Brown, said the Acai bowls were a welcomed addition to the maternity menu.
"Eating well and nourishing the body is important when recovering from childbirth as your
postpartum body needs fuel to recover and to sustain the energy required to keep up with the demands of motherhood," she said.
"Acai bowls are a quick, easy and nutrient-dense snack that new Mums can make themselves once they return home."
Visit here for more on our maternity services.