Gold Coast Private Introduces Children's Physiotherapy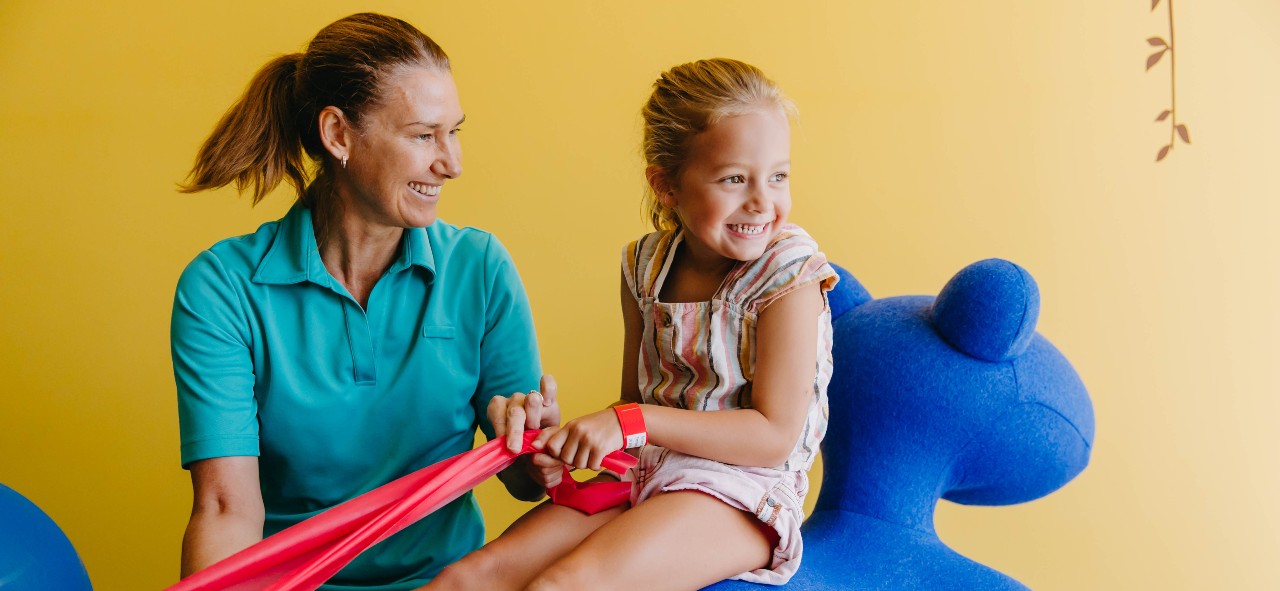 Specialised physiotherapy for children and adolescents is now available at Gold Coast Private, helping some of our smallest patients with everything from post surgical care to developmental issues.
Rehabilitation manager and head of the paediatric physiotherapy team, Anna Arden said children had distinct and individual needs and services needed to be tailored accordingly.
"At Gold Coast Private, we aim to provide the best possible care to people of all ages, and as early intervention is often crucial to outcomes, our new paediatric physiotherapy program means we can start treatment from as young as newborns," she said.
"We are dedicated to empowering children and their families through education and personalised techniques to improve motor function and assist with achieving goals - be it recovering from surgery or injury; or assisting with developmental condition and strengthening.
"Our specialised in-patient services is available to children in hospital, with no out-of-pocket expenses. Speak to your treating doctor or nurse to find out if physiotherapy could benefit your child."
Some common conditions seen in children that will benefit from physiotherapy include:
Orthopaedics
Post-surgical physiotherapy
Fracture management such as teaching use of crutches after lower limb fracture or application of sling after upper limb fracture
Soft tissue injury management
Respiratory
Chest physiotherapy for post-surgical patients or those with an existing condition like asthma
Developmental
Individualised assessment and advice
Strengthening exercises
For more information or to book an appointment, contact our Paediatric Physiotherapy team:
Gold Coast Private Hospital
Paediatric Care Centre
14 Hill Street, Southport
QLD 4215
P: 07 5530 0125
W: www.GCPH.com.au/paediatricphysiotherapy