Gold Coast Private Hospital Colposcopy Clinic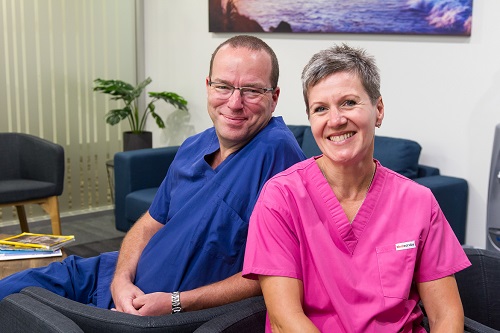 Gold Coast Private Hospital offers the Gold Coast's first dedicated outpatient colposcopy clinic headed by gynaecologist Dr Graeme Walker and supported by a highly trained specialist nurse colposcopist.
Together, we recognise the anxiety that an abnormal Pap can cause and want to ensure women have access to a dedicated clinic that offers compassionate women's centred care.
Dr Walker and his colposcopy nurse have successfully treated over 10,000 women and performed approximately 5,000 LETZ procedures in outpatients, under local anaesthetic.
Women, with or without private health insurance are seen usually within a week of referral and clinic letters are emailed or faxed to the referring GP, on the day of their appointment. The cost of the procedure, is genuinely covered by your private health insurer, dependent on your level of cover. Uninsured prices are reasonable, please contact us today for a quote.
To arrange an appointment for your patient, please contact the Gold Coast Private Colposcopy Clinic:
Dr Graeme Walker
Gold Coast Private Hospital
Suite 15, Ground Floor
14 Hill Street, Southport
QLD 4215
Phone: 07 5530 0490
Fax: 07 5530 0687